Skanska was commissioned to cast 22 concrete foundations in a new wind farm in the West Gothland municipality of Lyrestad, a few years ago. With Proplate's prefabricated anchor cages, the international construction company was able to save time and money while contributing to both a better work environment and greater safety on the construction site.
The new wind farm rose up in the woodlands between Mariestad and Göta Canal, not far from the West Gothland municipality of Lyrestad. It is a carefully selected site, known for its good, even wind, making it nearly ideal for wind turbines.
Rabbalshede Kraft and Ardian Infrastruktur were behind the project, in which Skanska was given the task of designing and building roads, power grids and fiber networks, as well as carrying out groundwork for a substation. The contract also included pouring concrete foundations for the 22 Vestas V126 wind turbines, which have an overall height of 200 meters. The structures are subjected to extreme loads, so both materials and designs must meet stringent requirements.
The Skanska–Proplate partnership began with a discussion in which the bolt supplier to the wind farms, also participated. Skanska was first and foremost looking for a tailor-made solution to ensure that the tower is stable, said Christer Bäcklin, Skanska's District Manager for the Western Road and Plant Region. But there were also specific requests concerning the product's delivery.
"The most common method is to assemble everything in place, brace by brace, steel beam by steel beam, but that way of working can be very time consuming. Therefore, we wanted the anchor cages baskets to be assembled before delivery", said Bäcklin.
As a result, Proplate delivered the pre-assembled bolt baskets in four sections, which were then assembled on-site. At the next stage, the bolts were screwed into the base of the foundation itself – an approach that has several advantages, Bäcklin noted:
"This way of working is safer for our on-site workers, and it improves quality as well. With a quicker setup, we could save time at the construction site, which is very important to us, as outdoor work always faces some uncertainty due to the weather."
Skanska also highly values Proplate's delivery reliability, Bäcklin explained:
"Proplate has been proactive throughout the partnership, from working out the anchor cage design to completing the deliveries themselves. The materials have arrived we wanted them. It has simply all worked very well."
KONTAKTA MIG FÖR MER INFORMATION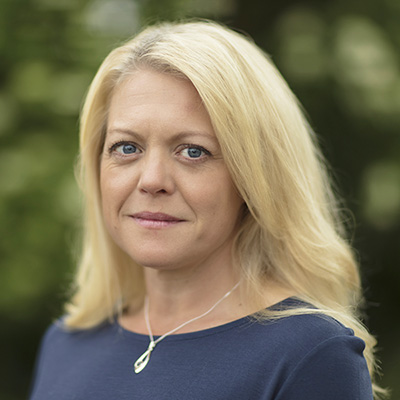 Josefine Lilja
Communications Manager