Custom cut steel parts
Proplate produces high-quality steel components and assemblies ready for application.
Any size, any shape, any design – everything in thick steel plate.
Steel is the backbone of society. It is vital for skyscrapers, bridges, railroads, automobiles, and a wide range of appliances. The world's strongest material is constantly refined, and we at Proplate are fully committed to be an innovative authority in the development of steel components for industries such as manufacturing, construction, renewable energy and transportation – in all corners of the world.  
Production of crucial custom steel parts for heavy industries
From the load-bearing straps on cranes, to the wear parts on mining and construction equipment, Proplate products can be found on cutting-edge industrial equipment around the world. We provide custom steel parts for mainly the following areas:
mining industry.

Our

abrasion-resistant steels are the superior choice for tough industrial components such as mining mills, underground mining loaders, crushers and heavy drilling equipment

construction machines.

Our customers include manufacturers of construction machines such as

dump trucks, articulated trucks/ADT, excavators, forklifts and drum rollers

lifting industry.

We supply crane lifting straps, also known as tension bars and pull rods,

for many of the world's leading crane manufacturers.

The straps are

an extremely important component in vehicles such as

crawler cranes, mobile cranes, harbour cranes and special cranes.
Custom metal parts manufacturing with high-capacity turnkey solutions
Proplate provides the entire process chain in one place. In our 59,000 m² state-of-the-art production site we offer seven industrial steel cutting machines, all of which are fitted with duo-capacity oxy-fuel and high-definition plasma torches. Our production facilities allow us to cut, machine, weld, assemble and paint complex large-scale custom metal parts that go directly into the customer's production line.
Through our high-capacity, multi-process fabrication services, we help you to achieve a better supply chain economy through higher volumes, managed by advanced planning and process control systems. 
Benefits with Proplate:
high-quality, fully-customized products

fast access to world-class steel

production of large volumes of components, that are easy to integrate with

your production chain

multi-process capabilities that cut lead times significantly

a wide range of manual assembly services
We also offer pre-assembly of industrial parts to reduce your installation times on-site.
World-leading development of carbon dioxide-free steel
High capacity and proximity to SSAB's steelworks makes us a leading supplier of ready-made custom cut steel components in heavy plate. SSAB is a world leader in the development of completely carbon dioxide-free steel – a crucial step towards a more environmentally friendly steel production.
Are you interested in our fabrication of custom metal components for your business? Welcome to get in touch with us!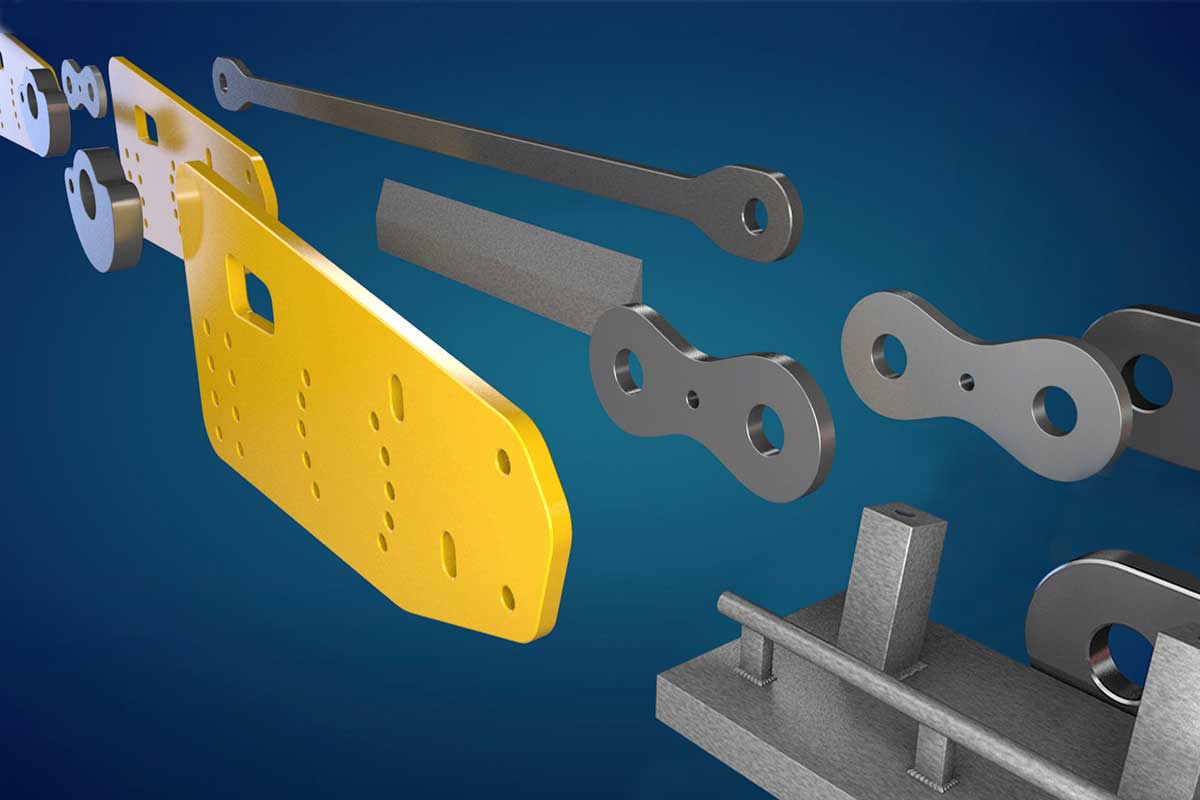 Proplate delivers precision-fabrication services of steel plate parts, offering large scale cutting as well as machining and coating for worldwide delivery.