Metso is Proplate's oldest customer. The two companies have collaborated since the founding of Proplate Oxelösund in 1999.
"Naturally, this enduring relationship is extremely important. We know each other's processes inside out and develop solutions together. It benefits both of us," says Åström. 
Unique wear part
"The collaboration began when we developed our Poly-Met solution," explains Åström.
Proplate supplies parts for Metso Ersmark's flagship product – crusher linings for the mining industry.
"Proplate cuts, machines and welds the steel that we then cover in rubber."
The liners are wear parts that are used in grinding mills worldwide.
Daily contact
The two companies maintain daily contact, and Ulf Åström emphasizes how important it is to work with a supplier who is familiar with the production process and conditions.
"This is a necessity for successful collaboration."
The fact that everyone at Proplate who works with Metso has visited the facility in Ersmark means a lot. Åström believes it has created commitment and understanding at all levels.
"This makes the interactions between the companies both easier and more personal. It's easy to pick up the phone and talk directly with the right people."
Mutual respect
When the supplier knows and understands its customer, it affects both quality and price. The process becomes more effective.
"Proplate knows what to do and they've got what we need," says Åström.
The respect is mutual. Johan Svensson, Key Account Manager at Proplate, explains the value of strong relationships.
"For us, it's crucial to show commitment at every stage. We truly care, and we want to be involved right from the start. That's when we can give input for developing the product and deliver high performance together with the customer."
Facts
HISTORY: Metso in Ersmark was founded in 1932 and is part of the global Metso Group.
BUSINESS: The Group supplies equipment and services in the mining, aggregates, recycling and process industries. Metso in Ersmark manufactures world-leading industrial rubber products, such as crusher linings and wear protection for pumps as well as rubber compounds for the mining and process industries.
NUMBER OF EMPLOYEES: Metso employs more than 12,000 people in more than 50 countries. Roughly 200 people work at Metso in Ersmark.
CUSTOMER SINCE: 1999
KONTAKTA MIG FÖR MER INFORMATION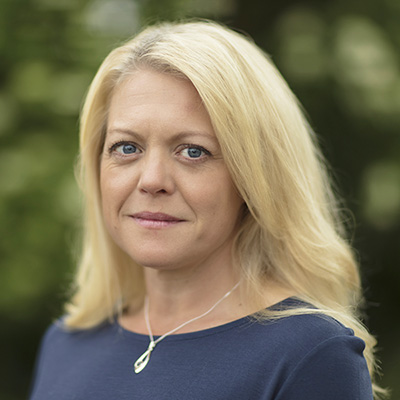 Josefine Lilja
Communications Manager