Being located right next door to the world's leading special steel company brings many advantages. SSAB and Proplate are connected by a private gate in Oxelösund. The two companies are also each other's customers.
SSAB delivers both special steel and standard structural steel to Proplate. Many of our customers are long term committed users of SSAB steels, such as the german group Liebherr. Being so close to world-renowned quality helps shorten lead times and guarantee high a standard of steel components. 
An exact fit
Not only is Proplate a customer of SSAB's – it's a subcontractor, too. As close neighbors, the companies have developed a solid business relationship.
"We have a good working relationship that has developed over a long period of time. Proplate provides a range of cutting services for us and does a great job in all stages."
Torsten Wångmar, Sales Manager at SSAB, thinks that the physical proximity is important but points out that the quality of the product always takes precedence. Proplate has the knowhow and equipment that SSAB needs.
"Sometimes we have complicated geometries and need to buy services. The steel has to be supplied according to given tolerances and formatted to easily fit into the customer's production flow."
Contact over the fence
Fast footwork – as Torsten Wångmar describes the over-the-fence contact between the companies – means a lot also in a global and digital world.
"We know each other, so there's no need for introductions. Opportunities can be quickly evaluated with a quick call: 'What's your capacity look like?"
The simple solutions close at hand create more streamlined flows. He sees this each and every day. "The accessibility and our established procedures reduce bottlenecks." Torsten brings up Belarusian customer Belaz as an example. SSAB supplies plate to Proplate, which cuts out large truck beds and prepares the edges for welding and the parts are then delivered. Three companies and the environment are all winners.
Fewer semi-trailers
The collaboration between SSAB and Proplate brings great environmental benefits. Being able to deliver finished products saves many truck miles each year. The scrap left over after cutting remains and is taken care of in Oxelösund – an important aspect of reducing CO2 emissions to achieve our global environmental objectives.
Facts:
BUSINESS: SSAB is a highly specialized global steel company with production facilities in Sweden, Finland and the United States. It develops high-strength steel and provides services for better performance and sustainability considerations. The company is a leading producer in the global market for advanced high-strength steel (AHSS), quenched and tempered (Q&T) steel, sheet, plate and tubing products as well as design solutions in the construction sector.
HISTORY: SSAB has its roots in the Swedish ironworks Domnarvets Jernverk, Oxelösunds Jernverk & Norrbottens Jernverk.
NUMBER OF EMPLOYEES: Approx. 15,000 employees in 50 countries.
CUSTOMER AND SUPPLIER SINCE: 1999
KONTAKTA MIG FÖR MER INFORMATION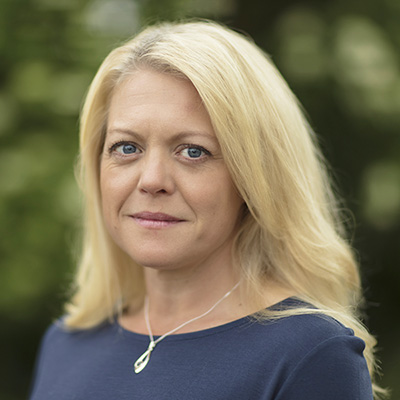 Josefine Lilja
Communications Manager