Cutting a lot of thin lifting straps 40 feet long in special steel requires precision. Manitowoc chooses Proplate.
– They have the equipment and know-how. The quality of their products is exceptional, says the company's commodity manager, Anthony Sternberg.
Cooperation between the two companies began as early as 2002. Then came the financial crisis, and Manitowoc withdrew to the domestic market. However, for some years now, they have chosen a whole new strategy.
– All manufacturing in America was moved to Pennsylvania. Three things came together: the timing was good, business was good and the economy was good. That's when we looked over which partners we wanted to have again. Proplate was one of them.
The specially-made lifting straps in Manitowoc's crawler cranes now come from Oxelösund once again. It is a choice that the company´s commodity manager, Anthony Sternberg, is very satisfied with.
Why Proplate again?
– Proplate does many things well, but they do one thing exceptionally well, that is the production of lifting straps, or boom-straps as we call them. I have not met anybody globally that can do the job that Proplate does in producing those boomstraps. I think they are number one in the field. That's why I went to them.
QUALITY IS CRUCIAL
An extremely high level of quality is required to meet the safety requirements of Manitowoc's products.
– Proplate has the equipment and know-how. Not many companies can cut the lengths we need. The technology that Proplate has invested in over the years supports the quality product that leaves the factory. It is also an advantage that they are next door to SSAB, but the main thing is the quality of what they make, because the boom-strap is such a safety critical part.
Many American companies, unlike Manitowoc, choose to stay in the domestic market. There are preconceptions that fees, tariffs and transport make business difficult. Is it complicated to have a subcontractor in Sweden?
– No, absolutely not. Quite honestly, it doesn't matter to me if a company is next door or on the other side of the Atlantic. Not as long as the quality and costs are comparable.
Is there any difference between working with Proplate or a domestic company?
– Basically, no. The prices are in U.S. dollars and Proplate does a good job in taking care of all the transportation needs, so we don't have to worry about it. They provide us with a delivered product. I would say that there is no difference at all to shopping locally.
What will your future collaboration with Proplate look like?
– I hope it will grow. They are diversifying their product portfolio, which is good for us. We like doing business with them.
KONTAKTA MIG FÖR MER INFORMATION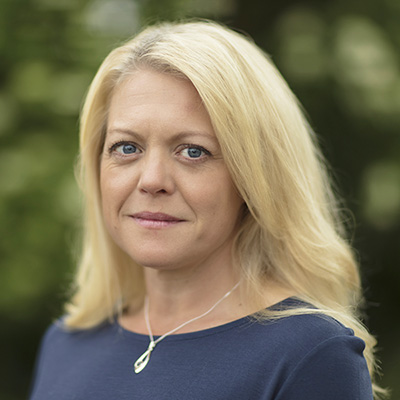 Josefine Lilja
Communications Manager