– Our goal is to be the largest here in Europe by 2020, says Torbjörn Mange, Commodity Manager at Toyota Material Handling in Mjölby.
Toyota Material Handling is a world-leading supplier of forklift trucks. With 7,600 employees in Europe, the company operates in more than 30 countries and has its head office and two production facilities in Mjölby, Sweden.
Almost 2,000 people are employed at the two production facilities in Mjölby, one for larger trucks, 'Power Trucks' and one for smaller 'Hand Trucks'. As Commodity Manager, Torbjörn Mange is responsible for strategic issues relating to the supply of parts from the company's entire supply base.
"The cooperation with our suppliers is of course an important part of our production process and Proplate is one of the suppliers with which we have had a long-standing relationship," he says.
CONTINUOUS IMPROVEMENT IN SMALL STEPS
Toyota's corporate culture is almost as famous as the brand itself, and an important part is the so-called Toyota Production System, which encompasses the entire production process. It is based on simplifying production as far as is humanly possible, and on constantly making incremental improvements.
"The fundamental concept is that it is better to take many small steps and work on development and efficiency continuously, rather than take large but fewer steps. It is quite simply a continuous ongoing process which is linked to the entire production," says Torbjörn Mange.
Johan Svensson, a Key Account Manager at Proplate, believes that Toyota's high standards also provide an advantage for Proplate.
"Toyota is at the forefront when it comes to LEAN production and they impose requirements on our performance too, which leads in turn to development for us as well. They have very good forecasts which we can use to plan our production."
A CAREFUL CHOICE
An important element of the Toyota Production System is 'KAIZEN' which aims to achieve continual improvements in the supply chain. The choice of suppliers is therefore a comprehensive and dedicated process where a thorough analysis is conducted of each supplier's business operations. It is common for Toyota to visit suppliers and look at different processes on site and work with the local team to see if these can be developed and improved for mutual benefit.
PROPLATE – A SUPPLIER AT THE FOREFRONT
Torbjörn Mange believes that Proplate's modern high-tech machines for gas and plasma cutting are the company's greatest advantage as a supplier, as well as the additional processing services Proplate offers.
"The processing is necessary for us, the pieces should not just be cut, they also need further machining. Not all suppliers can offer this and I feel it is a great advantage that Proplate has strengthened in terms of processing capability. Proplate is clearly at the forefront when it comes to gas and plasma cutting."
QUALITY VITAL
Quality is critical to Toyota and therefore to the entire supply chain. Thanks to ongoing dialogue and a common focus, development and improvement of the cooperation has always been possible.
"Proplate has a good understanding of what we need and their resources meet our expectations. I think they have great market knowledge for everything they produce and sell," says Torbjörn Mange.
FUTURE OPPORTUNITIES
The trend at Toyota indicates that it is heading toward a supply base of slightly larger companies with a broader mindset. Torbjörn Mange believes this is an opportunity for a supplier such as Proplate:
"We have an ongoing and very good dialogue with the management of Proplate and therefore I see all the conditions in place for a continued good relationship and fruitful cooperation".
This view is shared by Johan Svensson.
– An association with a high-volume manufacturer like Toyota gives us the opportunity to invest for the future, in new technology for example.
KONTAKTA MIG FÖR MER INFORMATION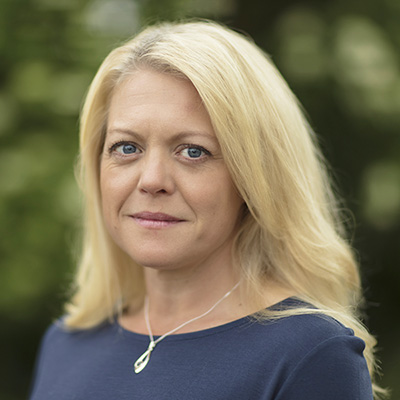 Josefine Lilja
Communications Manager