When Japanese crane manufacturer Kobelco switched from using cables to straps on its crawler cranes they chose to partner with Proplate. Experience and expertise were the deciding factors.
Kobelco Construction Machinery Co. Ltd. is part of the global Kobe Steel Group, an international supplier of cranes and construction machinery. In Japan, crawler cranes are used more than in many other parts of the world.
Kobelco is at the forefront of the development of this type of crane in Japan. As well as being strong internationally, the company has close to 50% of its domestic market. Kobelco met Proplate for the first time at the 2011 Bauma China international trade fair in Shanghai, where Proplate was among the exhibitors. They then contacted Proplate and arranged to meet in Sweden.
– Kobelco asked if they could come to Oxelösund to see our facility. This was the starting point for the discussions. said Proplate Sales Manager, Johan Törnqvist.
Why did they choose Proplate? Naoto Nishiyama of Kobelco's Supply-Chain Management Department explained:
– It was the first time that Kobelco would be using straps instead of cables. Proplate seemed to have a lot of experience and good performance as a supplier of these products. Furthermore, they were very experienced in sourcing the required high-strength steels.
Long-term cooperation
The 2012 meeting was the start of a long-term collaboration. Kobelco was very impressed by their Proplate visit.
– Proplate is next door to the steel supplier. The cutting machines, processing and painting are all inside the gates and the entire production can be done in-house. Furthermore, cleanliness and a good working environment help make this an excellent facility, noted Nishiyama.
Since the start of the partnership, Proplate has delivered straps for the Kobelco crane models including the SL16000 (1250 tons), and SL6000G (550 tons). There are several advantages to using straps instead of cables to hold trusses and counterweights in place; installation time is reduced and the risk of breakage is less, contributing to a lower overall cost.
At Proplate, everyone appreciates the partnership with the crane manufacturer.
– It is fantastic to work with Kobelco. We have the same basic principles. They mean what they say and are reliable and punctual.
They are working with long-term forecasts and this provides better conditions for planning our operations and logistics.
Nishiyama noted that there is a strong trend throughout the crane industry toward larger cranes, which Sales Manager Törnqvist welcomes.
– Larger cranes mean more straps!
Facts about kobelco
Kobelco is the corporate trademark and brand name of the Kobe Steel Group, founded in Kobe, Japan in 1905. The company operates in three main business sectors: steel and iron, aluminium and copper, and machinery. With over 200 subsidiaries worldwide, Kobelco employs more than 36 000 people. On April 1, 2016, Kobelco Construction Machinery Co., Ltd. was reformed as a construction equipment manufacturer with a focus on excavators and cranes, through its merger with Kobelco Cranes Co., Ltd. Kobelco is one of the world's leading producers of crawler cranes.
Please contact me for more information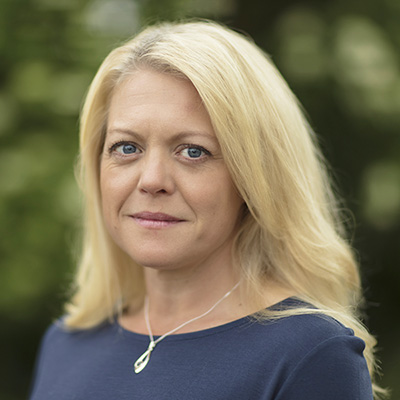 Josefine Lilja
Communications Manager